Aesthetic Corporation is primarily a sound/music production company founded in 1984 by Yuri Gorbachow. Originally named Aesthetic Developments and incorporated in 1998, Aesthetic Corporation has been involved with many notable projects in the audio for video industry.

The name of the company reflects the delicate balance between the artistic needs of a production and the fiscal responsibility of conducting its business.

As an Audio Production Professional,

Yuri brings a comprehensive background to his work. Never wanting to pursue just one discipline, he set off on a career based on a "wholistic" approach. This means taking into consideration all aspects of post production, especially when trying to be creative and artistic. In order to do this, he had to become proficient and experienced in a wide range of disciplines. On the music side, Yuri is an accomplished performer, composer, recording engineer, music editor and music supervisor. On the sound side he is an experienced dialogue editor, ADR recordist, sound effects designer, foley artist, supervising sound editor and re-recording mixer.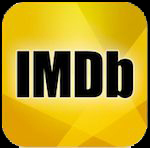 Regardless of what role he performs, Yuri observes patterns in the post production process and contributes effectively. The observations facilitate problem solving, eliminating duplication to navigating through inevitable changes in the post production schedule, all of these problems are common throughout the course of a production. Artistry becomes focused and creativity flows unobstructed when built on a solid foundation of technical skill, organizational savvy and legal/administrative knowledge. This is always helpful when balancing art with the always-limited resources of both time and money.

The film and television industry has not let this multidisciplinary approach go unnoticed. Yuri has won and has been nominated by his peers for numerous awards in sound and music editing categories.



Yuri also contributes to the sound and music community through active involvement in a number of professional and educational organizations. Between 1988 and 2004, Yuri served on the Fanshawe College of Applied Arts and Technology Advisory Board - Program Review Committee – Music Industry Arts. The function of the committee is to evaluate and make recommendations on the curriculum as to the effectiveness and appropriateness of the courses from an industry perspective. Courses include Recording Engineering, Music Production and Digital Applications.

Yuri is also the current Director of Audio Post studies at Harris Institute

where he has been an instructor since 1991. In addition to audio post theory, classes include practical labs, music supervision, and licensing. For additional industry activity including seminars and guest lectures, please refer to Yuri's linked In profile.